The Cordillera Women's Education, Action Research Center (CWEARC) Inc. in partnership with various women's organizations, academic institutions in Luzon, people's organizations and barangay local government units in Baguio City and non-government organizations is...
read more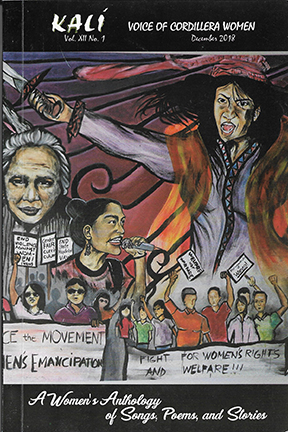 Editor's Note It has been fifteen years since the publication of the first volume of KALI, Voice of Cordillera Women. The first anthology echoed the Cordillera women's recollection of the early struggles and their tributes to the victories of the pioneers of the...
read more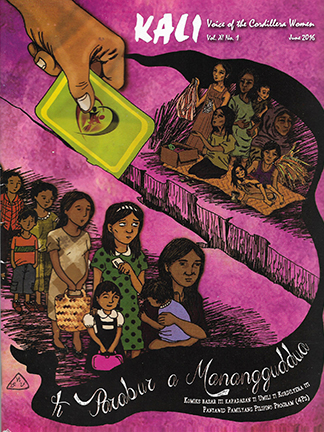 Pakauna Daytos a komiks ket naglaon kadagiti istorya ken kapadasan dagiti nainsigudan a babbaie iti rehiyon Cordillera maipanggep iti Conditional Cash Transfer (CCT), wenno popular iti termino a 4Ps (Pantawid Pamilyang Pilipino Program), a kangrunaan nga ipagpagna ti...
read more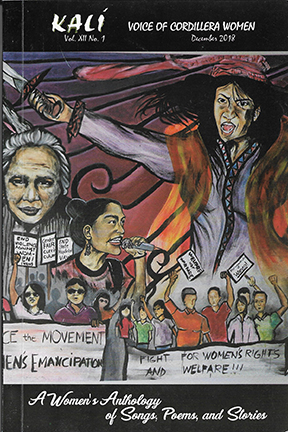 Foreword It's not completely a new initiative. What makes this journey unique, however, is the utilization of positive aspects of customary institutions and values as avenues to promote indigenous women's rights. It was a painstaking journey of human rights awareness...
read more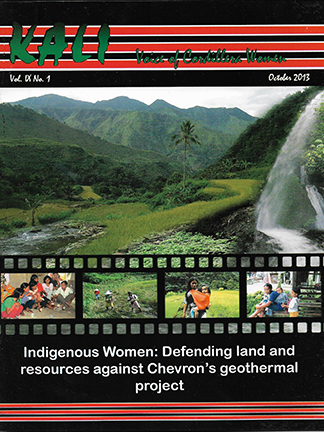 Executive Summary The study is aimed at strengthening the affirmative actions of local indigenous women leaders and their organizations. This is done through a framework where the local indigenous women leaders are involved in the entire process of the research. It is...
read more