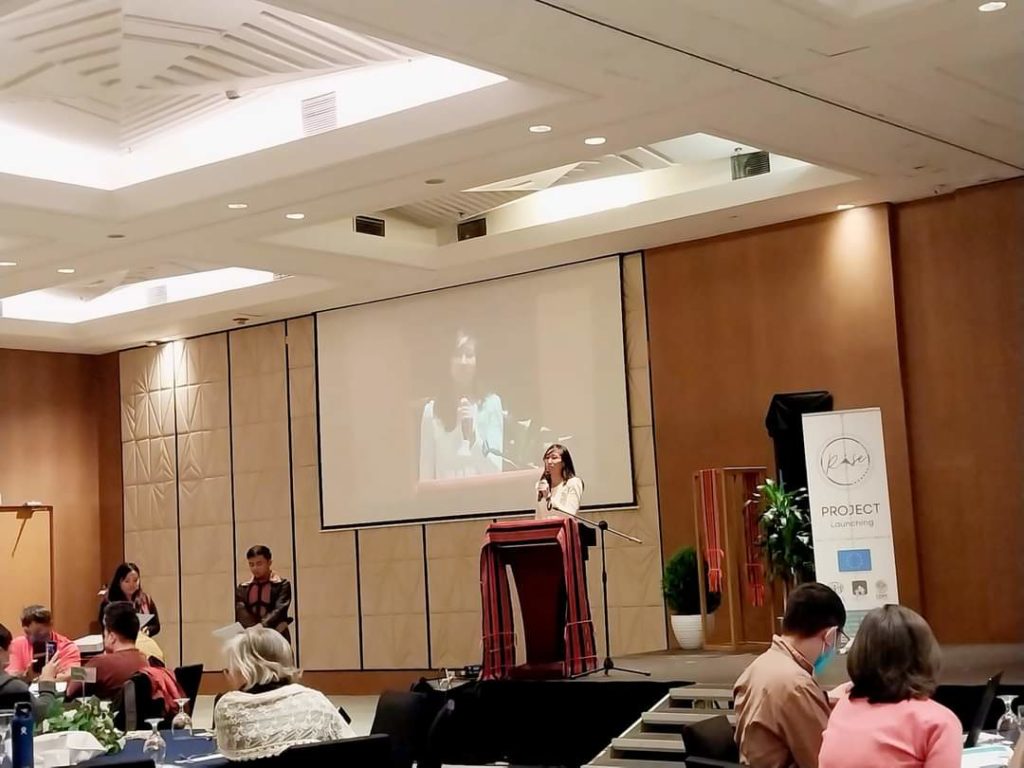 Good morning and Happy Women's Month!
Thank you for inviting the Cordillera Women's Education, Action Research Center (CWEARC) to this important gathering of local government units and civil society organizations committed to work on the resilience of at-risk communities to adapt, mitigate and manage the impact of disaster and climate change. We congratulate the RISE Consortium and its partners for this timely endeavor towards building resilient communities in the BLISTT (Baguio-La Trinidad-Itogon-Sablan-Tuba-Tublay) area.
Working in the field of women and development for more than 30 years, CWEARC appreciates that women have a voice in this project, especially since grassroots and rural women are among the vulnerable sectors affected by climate change. On the other hand, women possess unique knowledge and experience in climate change adaptation, mitigation, and resilience, especially in indigenous communities. It is therefore important that women are at the heart of climate action, and there is no better timing to start than now.
With the support of the LGUs and CSOs in the BLISTT area, we are confident that enabling mechanisms will be in place so that women can effectively participate in policy formulation, in the establishment of a BLISTT resilient network and agenda, and in community-based resilience projects.We are with you in striving for the development goals in Benguet province, which is also one of CWEARC's project areas, and we wish for the success of this consortium project. ***