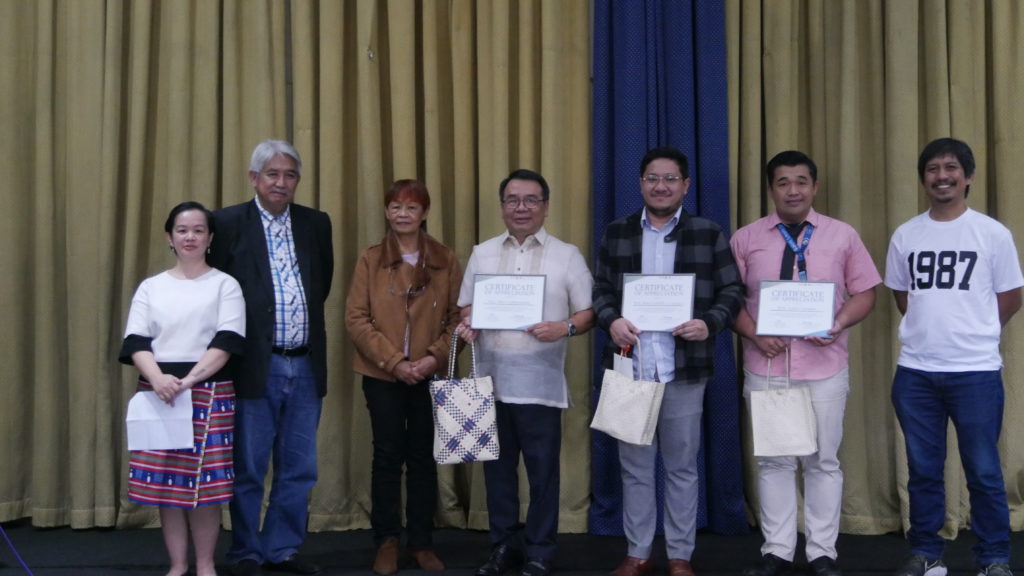 Our heartfelt gratitude to the speaker, reactors, cultural performers, and participants of the Public Forum on the Maharlika Investment Fund on December 22, 2022 at the Multipurpose Hall, Baguio City Hall. The livestream of the forum can still be watched through:
https://fb.watch/hFjmn3lLhE/
Thank you very much. We look forward to your participation in the upcoming events.
𝗦𝗽𝗲𝗮𝗸𝗲𝗿: 𝗣𝗲𝗿𝘀𝗽𝗲𝗰𝘁𝗶𝘃𝗲 𝗮𝗻𝗱 𝗥𝗲𝗮𝗰𝘁𝗶𝗼𝗻 𝗼𝗻 𝘁𝗵𝗲 𝗠𝗮𝗵𝗮𝗿𝗹𝗶𝗸𝗮 𝗜𝗻𝘃𝗲𝘀𝘁𝗺𝗲𝗻𝘁 𝗙𝘂𝗻𝗱
Atty.
Neri Colmenares
Human Rights Lawyer and Legislator
𝗣𝗮𝗻𝗲𝗹 𝗼𝗳 𝗥𝗲𝗮𝗰𝘁𝗼𝗿𝘀:
Prof. Geri Gatawa
Faculty, School of Accountancy, Management, Computing, and Information Sciences, Saint Louis University
Prof. Renz Venielle L. Lamayo
Assistant Professor of Economics, University of the Philippines Baguio
𝗧𝗵𝗶𝘀 𝗮𝗰𝘁𝗶𝘃𝗶𝘁𝘆 𝘄𝗮𝘀 𝗼𝗿𝗴𝗮𝗻𝗶𝘇𝗲𝗱 𝗯𝘆:
Beneco – Benguet Electric Cooperative
Union of Faculty and Employees of Saint Louis University (UFESLU)
Cordillera Women's Education Action Research Center, Inc. (CWEARC, Inc.)